News
Visit of the UN Focal Point on the Family

Interview to Renata Kaczmarska during her trip to Spain.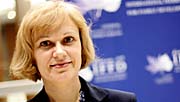 The UN Focal Point on the Family has visited Madrid from the 22nd to the 25th October, invited by IFFD and The Family Watch, as part of the preparations for the observance of the 20th Anniversary of the International Year of the Family.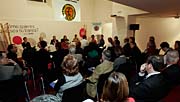 During her staying, Renata Kaczmarska participated in a conference with Presidents of Family Enrichment Centers in Spain and attended an extraordinary meeting of IFFD International Board and some advisers.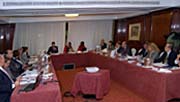 Besides speaking about the preparations for that Anniversary, she also had an event with civil society actors and hold meetings with different representatives of Spanish and European politicians and representatives of non-governmental organizations.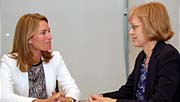 As a result, she has also been able to get to know the work of IFFD worldwide and to spread the message of what are the goals of UN with this occasion and how the different social actors can contribute to it.The central event took place in Auditorio Garrigues, Madrid, and was attended by more than one hundred political authorities from several regions, Spanish and European NGOs and Foundations representatives, as well as members of IFFD and The Family Watch.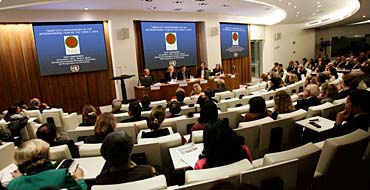 Talking about the goals for this Anniversary, Kaczmarska said that "Parenting courses are very useful to keep families strong. In family poverty and social exclusion, because when families are kept together the instances of poverty are much lower. Regarding work-family balance, because they can also help to set priorities within families. And about intergenerational dialogue, I know that you have components that emphasize the role of older persons."
International Action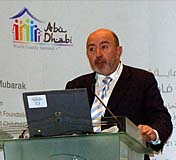 The Director of International Relations has been a keynote speaker of the World Family Summit in Abu Dhabi. He spoke on the 6th December about youth employment and the future of families in the world, and ministers in charge of family issues from 20 countries as well as delegations from other countries and institutions attended his speech.
IFFD Papers
A series of position papers on current affairs an topics that have to do with family enrichment.

No. 1. Parents need to be helped,
not to be replaced.
[1 September 2011]

No. 2. Intergenerational dialogue
or full void?
[1 October 2011]

No. 3. Are children a 'public good'?
[1 November 2011]

No. 4. The 'scissors effect'
of the current recession.
[1 December 2011]